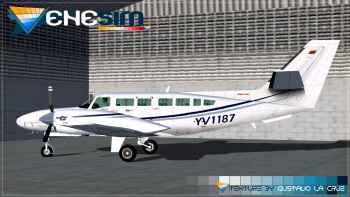 The CESSNA-REIMS AVIATION F406 is an unpressurized, twin engine, turboprop powered low-wing aircraft. The aircraft can accommodate up to 14 persons including a minimum crew of one. Suitable allowance for luggage and optional equipment are also provided.By Roger Alain JEDIKIAN-Aircraft.cfg modified friendly by Leif Soderberg
/ Texture by Gustavo La Cruz
Note: this is only texture for the Neuroflight Reims F-406 payware model.